ALLATOONA NJROTC MISSION
"Instill in students the values of citizenship, ​service to the United States,
​personal responsibility, and a sense of accomplishment."
---
SNSI Leadership Thought:
'Can you imagine what I would do if I could do all I can?'
This is a lesson that applies to all of us. What would you do if you knew you couldn't fail? What would you pursue if you knew it would be within reach, if only you tried?
So many setbacks and failures come from hesitation and limiting beliefs. If we can learn to push beyond our doubts and work towards our dreams without fear, there's no telling what great successes we could achieve.
- Sun Tzu w/comment from
Leaderonomics
---
---
Key Events
* 09 MAR Military Ball
* 14 MAR State Capital Field Trip / GA Military Veterans Hall of Fame Induction Ceremony
* 23 MAR NS I FUN Drill Meet @ McEachern High School
* 5-7 APR UNG National Leadership Challenge Weekend (application and fee requirements)
* 12 APR Big Shanty Parade
* 29 APR AHS Honors Night: Awards and Color Guard


---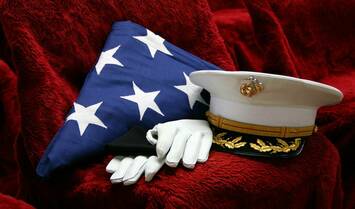 ** MILITARY BALL​ **
Join us at our Annual Military Ball: 1800, 09 March at
The Governors Gun Club 1005 Cobb Place Blvd. Kennesaw, GA 30144
This event has highlights the history and traditions of the Navy / Marine Corps Team and celebrates the fantastic positive energy of our unit.
YOU ARE INVITED:
Parents of NS IV (Graduating Senior) Cadets
Active Duty and Retired Parents
CPO Executive Board
CADET UNIFORM: Service Dress Blue w/bow tie
LADIES OPTION: Semi-Formal to Formal Dress
The evening will include a formal ceremony, full-service plated dinner and dancing.
THIS IS A 'CAN'T MISS' EVENT FOR CADETS - only 4 chances in a lifetime
---
Plan Of The Week:


​

Sunday(02/24): Monday(02/25):

MODIFIED BELL SCHEDULE FOR REGISTRATION
UNG Guest Speaker
PARS/Academics/PT
​Rifle Team: 1545-1730

Tuesday(02/26):

Academics/ PARS
Drill Team: 1545-1700

Wednesday(02/27):

Uniform/PARS/Academics
Buc Block

Thursday(02/28):


Academics/PARS
Color Guard: 1545-1615


Friday(02/22): Saturday(02/23):

​

SYLLABI


Cadet Remind
to sign up for the cadet remind text @anjrot to 81010

CADET ACTIVITY FEES​

In order for the Allatoona NJROTC program to provide timely payments that fund the many activities occurring throughout the year, there is a Cadet Activity Fee.

Checks should be made out to "Allatoona NJROTC" & dropped off in payment box in LtCol Knudson's Room

PARENT CONTACT INFORMATION

The Cadet Parent Organization is updating its list of contacts for Parents of Cadets in the Unit. We ask all parents to click on the link below and update their contact information so the CPO can communicate more effectively with parents.

PARENT CONTACT INFORMATION LINK

Morning Colors
Staff

---

Henry County Warhawk Open STS

On 12 January, Rifle Team members had the chance to compete at the Henry County Warhawk Open shoulder-to-shoulder in Anniston, Alabama. All Cadets did very well and the meet was a bonding experience for the team.

Area 12 Orienteering Meet

Orienteering team members spent 9 December basking in the glory of being one of the competitors at the Area 12 Championship in Red Top Mountain State Park. Cadet Plaskota finished 4th and Cadet Brock finished 5th, both competitors being on Yellow team which finished 4th Overall. Good job to all of the Cadets who competed!

KSU Color Guard

Color Guard members had the unique opportunity to present the colors for a Kennesaw State University Football Game. In addition to the event, the Cadets met with the University President and Athletic Director. Afterwards, the Cadets enjoyed the game from the field.

Mountain Madness Orienteering Meet

AHS NJROTC spent Sunday the 23rd of September competing in Area 12's first competition of the season against 25 other schools - several with two or more teams. We had consistently excellent times, with one of the highest 'runner completion' rates in the meet. Skill, focus and Esprit de Corps brought the team a 4th Place overall finish with enough points to automatically qualify for the Area 12 Regional Championship in December.

Area Manager's Inspection
---

CADET-PARENT ORGANIZATION

The CPO offers a way all parents of Cadets to get involved! Please visit the CPO page for information.​
The CPO meets the first Thursday of each month at 16:00 in LtCol Knudson's Room.

On 18 September, every Cadet of the AHS NJROTC Program was required to put their best foot forward - and be evaluated at an individual and team level by the highest NJROTC authority in GA and North FL, the Area 12 Manager CDR Rustie Hibbard. Cadets prepared administrative and supply systems, scores of files and Company Staff data points, their uniforms and their small unit drill and knowledge proficiency for this important day. Highlighting the day was the honor of having U.S. Congressman Barry Loudermilk of the 115th Congress as our Guest of Honor.
Special thanks to the AHS Administration and our Teammates of the AHS Band and Culinary Arts Department for a superior day.

---

Kennesaw Mountain Trail Club

---

SY 2018/2019 Cadet Orientation Day



​Cadets and parents gathered on the 4th of August to be welcomed to another year of AHS Navy JROTC. The Cadet Parent Organization was on hand to discuss all the challenges and rewards that lay ahead, and the Cadets got to knock the summer rust off. Cadet Leadership organized and conducted demonstrations of activities common to the different competitive teams, and ended the day with a field meet between 1st and 2nd Platoons - WELCOME BACK BUCS.


---
"Anchored in Excellence"