Stockbridge Drill Meet
Allatoona vs Alexander Football Game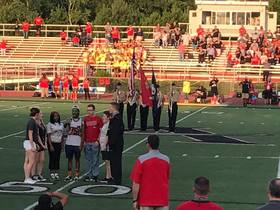 Allatoona NJROTC Cadets worked and had a great time being active at the game. We did color guard, tickets, parking, and sold our newest fundraising product 'Nothing Bundt Cakes'. Everyone had a great night watching the football team get the win. Go Bucs!

---
Allatoona vs Cartersville Football Game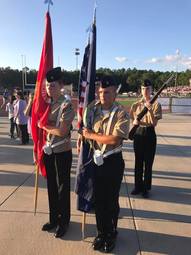 Allatoona NJROTC Cadets had a blast working the game. We did color guard, tickets, parking and fund raising. After the football game, cadets broke out the gas powered blowers and removed months of dirt from the bleachers - it was a fantastic dust storm. We had an amazing time working as a unit and showing what teamwork can accomplish.
---
Liberty Church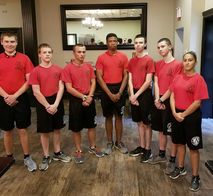 During Summer Vacation 2017 Cadets helped at Liberty Church in Marietta, by assisting the church staff in assembling info packets to send out to the local area. This event was a great opportunity for cadets to come together as a team and participate in community service.
---
Fort Benning Trip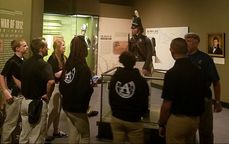 During Summer Vacation 2017 Cadets visited the National Infantry Museum at Fort Benning, and the Naval Civil War Museum in Columbus. Both of these sites are the only ones of their type in the United States. Visiting Columbus State University on the way home made for a great trip, and an amazing experience.
---
Veteran Appreciation Day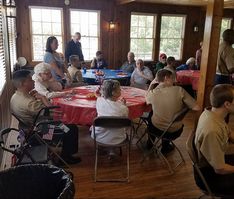 The Allatoona NJROTC Cadets had the privilege of assisting during the City of Acworth 2017 Memorial Day Service at Cauble Park. Cadets assisted veterans at the service and then had lunch with them. The Cadets listened to some fascinating stories the veterans had to share. We are very grateful for their service and appreciate the time we spent with them.
---
Horizon Field Baseball & Kickball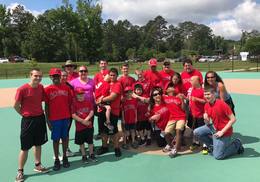 As part of the Cadets' community service they volunteer their time to be buddies with special needs children at the Horizon Field which is located at the Acworth Sports Complex. The Cadets help out with both Special Needs Baseball and Kickball. The Cadets help the players with batting and running the bases and then going in the outfield to play defense. Both the Cadets and kids learn so much from each other and they all have a great time.
---
2016-2017 Awards Night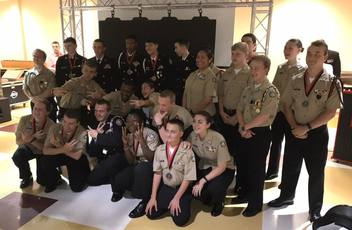 As the 2016-17 year ended the Cadets gathered to celebrate a successful year. Cadets received medals and ribbons based on their personal achievement. The graduating seniors were recognized and everyone thanked Commander Cole for all he has done leading the Unit. It was a great night!


---
AHS 2017 Honors Night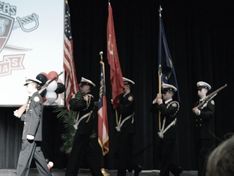 The Color Guard presented the colors for the AHS Honors Night Ceremony. Students were awarded scholarships and special recognition from their teachers and administration. Congrats to R. Valero and K. Owens (members of color guard) on their awards and setting a great example for our school and unit!
---
2017 Relay for Life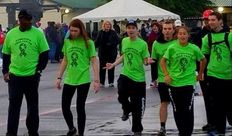 The 2017 Relay For Life event at the Jim Miller Park was a great success, even in the rain. This year was special because one of our own cadets fought cancer and won. We enjoy participating in this annual event, and look forward to it again next year!
---
Allatoona Creek Park Workday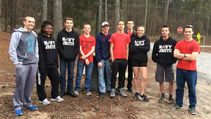 Cadets enjoyed cleaning off the trails and preparing new ones. We enjoy helping the community, and this event is a great way to show it.
---
Area 12 2017 Orienteering Championship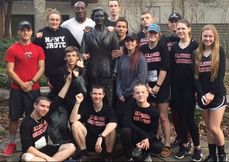 The orienteering team competed at the Area 12 Championship, which includes the NJROTC units from Georgia and northern Florida.
---
2017 Military Ball

Allatoona cadets had a blast at the 2017 Military Ball with Kennesaw Mountain NJROTC. The night kicked off with the color guard, and cadets enjoyed a dinner catered by Ruth Chris Steakhouse, senior recognition, and royalty announcements. Congratulations to our graduating seniors: Cole and Valero. Congratulations also to Yetman and Keeler for being crowned King and Queen, and to Berry and Peach for being crowned Prince and Princess. Everyone had a great time!

---
Allatoona Color Guard at Kennesaw State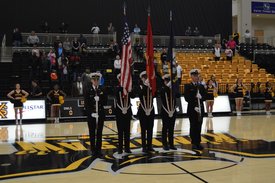 ​The Allatoona Color Guard was invited to perform at Kennesaw State University. The cadets did an outstanding job in presenting and honoring our nation's colors.
---
Kennesaw Mountain Trail Club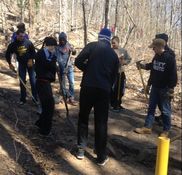 Cadets from Allatoona visited Kennesaw Mountain and participated in the trail club they have there.​ Cadets cleaned up the trails and the surrounding areas. They removed boulders on the trails that would have been otherwise hazardous to hikers.
---
Georgia Navigator Cup Orienteering Meet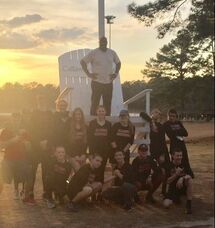 ​The orienteering team competed in the Georgia Orienteering Navigator Cup in Gainesville, GA. Over 400 competitors from all over the U.S. and Canada traveled to compete in this highly competitive meet.
---
Grace Community Church Dinner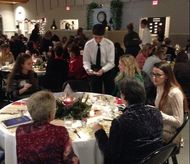 ​Cadets went to Grace Community Church where a formal Christmas dinner was held. We waited tables and helped prepare the meals that were served to everyone. It was a fun and new experience for most of the cadets and hopefully we will have many more opportunities like this one in the future.
---
Relay for Life
Give Back Get Back
Allatoona Trail Cleanup
Military Ball
---
Color Guard
Orienteering Season
---
Pensacola Trip
---
Allatoona Trail Cleanup