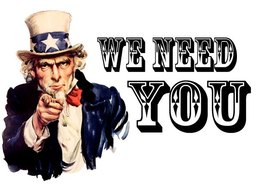 YOU ARE ALREADY PART OF THE CADET-PARENT ORGANIZATION!
We are having a Great Year. To make your Cadet's year a fantastic experience, we need parents to get involved. The CPO is here to support the Cadets in all their activities.

The CPO is a BOOSTER CLUB that raises all the money for support of competitions and adventures. If you paid Activity Fees, you are a VOTING MEMBER. Every decision for funding and support to events determined by the Naval Science Instructors allows for your input.

Currently, the CPO meetings are the first Wednesday of the Month - next is Feb. 7 at 1600 (4:00 PM). In the immediate future, these will shift to a quarterly meeting - your Cadets will provide a Color Guard, the Naval Science Instructors will brief ALL activities planned for the quarter, and the CPO will brief the status of funds and proctor the voting for funding expenditures and fundraising events.
---
​The Allatoona NJROTC Cadet-Parent Organization (CPO) exists to support the Cadets. We are a nonprofit organization that is dedicated to providing financial support to the needs of the unit. Events that often require additional funding beyond what is available through the NJROTC Program include fundraising, hospitality for an annual Awards Night, a Military Ball and an End of the Year Unit Picnic. Additionally, the CPO provides funds requested by the Naval Science Instructors to support miscellaneous expenses during field trips and competitions. ALL PARENTS have the opportunity to be involved and socialize while providing the best experience for the cadets.
2017-2018 Board Members:
Executive Committee:
SPONSOR:
LtCol Jeff Knudson / SNSI NJROTC AHS
jeffrey.knudson@CobbK12.org
770-975-6510
President:
Sherri Levine
levinefamily.sherri@gmail.com
678-480-7170
Vice President:
Treasurer:
Lynda Bennett
lsbennett63@gmail.com
404-626-8644
Co Treasurer:
Tracy Roberts
tdrcobbco@bellsouth.net
678-794-3939
Co Secretary/Hospitality:
Mara Downes
mkopia73@gmail.com
678-615-5364
Co Secretary/Hospitality:
Jessica Watson
jesswatson05@gmail.com
678-381-3130
Supportive Committees:
Fundraising 1st Chair:
TDB
Communication:
Brian Bulthuis
brianbul@yahoo.com
770-652-9928
Naval Science Instructor:
MSgt David McKoy
david.mckoy@cobbk12.org
770-975-6509
Scholarship Committee:
Consists of Treasurer, at least one NSI, and two other Board members, meets in closed session ONLY if discussing specific merit cases to protect the privacy of sensitive personal information of cadets in need of scholarships and then presents it's recommendations before the Board of Directors in open session. This is for need-based scholarships due to financial hardships on a case by case basis.
Committee Vacancies:
Community Service Committee:
coordinates all NJROTC community service projects with the SNSI. Email CPO President and SNSI (links above) if interested.
Teams Committee:
assists Naval Science Instructors for team functions such as drill, rifle, orienteering, etc.
Email CPO President and SNSI (links above) if interested.
---
Cadet Activity Fees

Activity fees are collected annually to help with the cost of
Orientation Trips, Special Events and miscellaneous expenses throughout year.
Costs to individual Cadets are reduced when fundraising activities are focused and successful.
All cadets will also be issued a set unit-specific athletic/travel wear.

A returning cadet's activity participation fee is $175.00

A new cadet's activity participation fee is $225.00​

** We can tailor payment plans to match a family's financial plan - our primary concern is to get a plan in place to ensure the best support to events available in the program.

**A $30.00 return check fee will be charged for insufficient funds**


AHS NJROTC Spirit Wear

​Spirit wear/PT gear available for purchase by cadets, parents, family, staff or anyone wishing to support the pride of the unit:
​Item Costs are out for final bid now. Prices will most likely change - these are ballpark figures that should DROP:
Red PT Shirt - Wicking: $12
Black PT Shorts - Pocketed: $25
Black Fleece - 1/4 Zip: $40
White/Black Trainer Jacket: $75
Black Trainer Pants: $30
Black Polo: $42
COLORS WILL CHANGE TO STUDENT SELECTED COLORS IF AVAILABLE FOR THE SELECTED MODEL.
Trainer Pant not pictured.
​

---
Thank you in advance for your support.
Our unit operates within a budget of approximately $30,000 a year and we gladly accept corporate, small business, and private donations to help with our unit needs. In addition to participating in community service events and competitions with five separate teams throughout the year, we appreciate all of our supporters.
The following excerpts are from sections of the Allatoona NJROTC Booster Club Bylaws:
Article I Offices and Members
1.3 Membership and Qualifications. The following individuals shall be eligible for membership in the Allatoona NJROTC Booster Club: (A) cadets enrolled in the Naval Jr Reserve Officer Training Corps (NJROTC) at Allatoon High School ("Class A"); (B) parents and legal guardians of cadets enrolled in the NJROTC program at Allatoona High School ("Class B"); and (C) individuals, not otherwise members of Class A or Class B, interested in the objects of the Booster Club having declared their interest in membership.
Article II Directors
2.1 Governing Body, Composition and Number. "The affairs of the organization shall be governed by the Board of Directors which may consist of up to fifteen individuals. Eleven of these individuals shall have voting rights: two Naval Science Instructors; four elected Officers (President, Vice President, Secretary, and Treasurer); and up to five Standing Committee Chairpersons (Communications, Fundraising, Hospitality, Community Service and Teams) when filled. The remaining four directors shall be cadets appointed by the Senior Naval Science Instructor, one from each Naval Science class and these directors shall not have voting rights.
Article IV Committees
4.3.1 Executive Committee. The executive committee consists of the Senior Naval Science Instructor and the following duly elected members: President, Vice President, Secretary, and Treasurer. The executive committee is responsible for dutifully managing and recording all monetary transactions. Activity fees are collected in order to participate in the extracurricular activities of the booster club. The amount of the activity fee shall be established by the Board of Directors no later than August 1 of each year for the upcoming school year."